Jaegher: Airlight Steel Race Cycles
Agency: Untitled Workers Club
Photography: Kurt Stallaert & Steven Ledoux
Jaegher is a high-end brand of steel race cycle frames. The combination of first-rate materials with a tailor-made approach results in a frame that is handcrafted to perfection and corresponds to the exact needs of its owner. At Untitled Workers Club, I designed their visual identity, graphics on the frame itself, packaging and printed materials.

Read more below ︎︎︎

The frames themselves are beautifully crafted by the Jaegher-team, who made bicycles for some of Belgium's finest cyclists back in the day. As far as the graphics on the steel are concerned, we opted for an almost Spartan approach. No big gestures, but rather some thoughtfully placed graphical elements.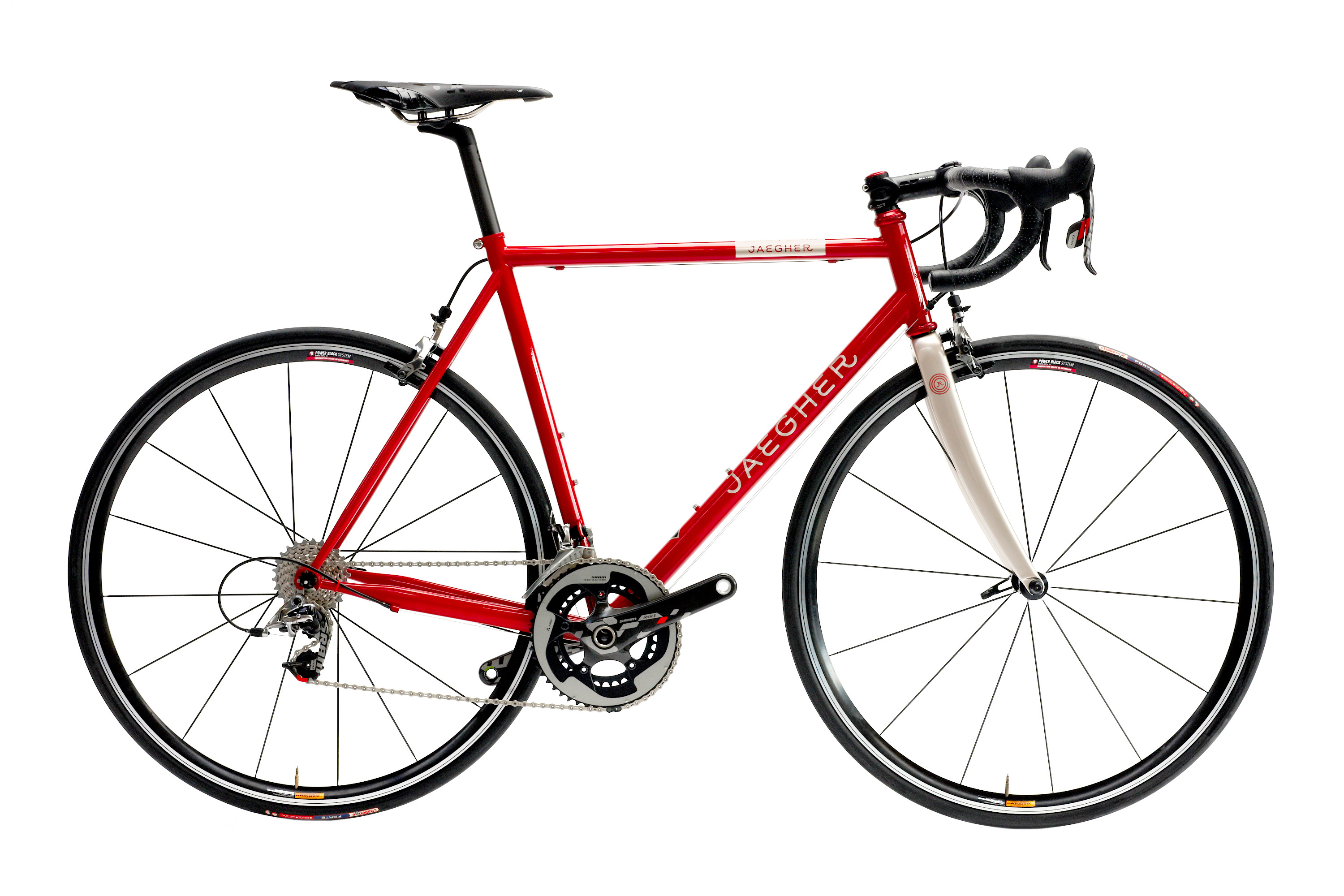 Jaegher, an old spelling of 'jager' or 'hunter' in Dutch, references the thrill of high speed cycle chases. Coincidentally, the first man to travel faster than sound using a jet plane was Chuck Yeager. In the designs we made some subtle references to this theme of hunting and high-tech jet planes.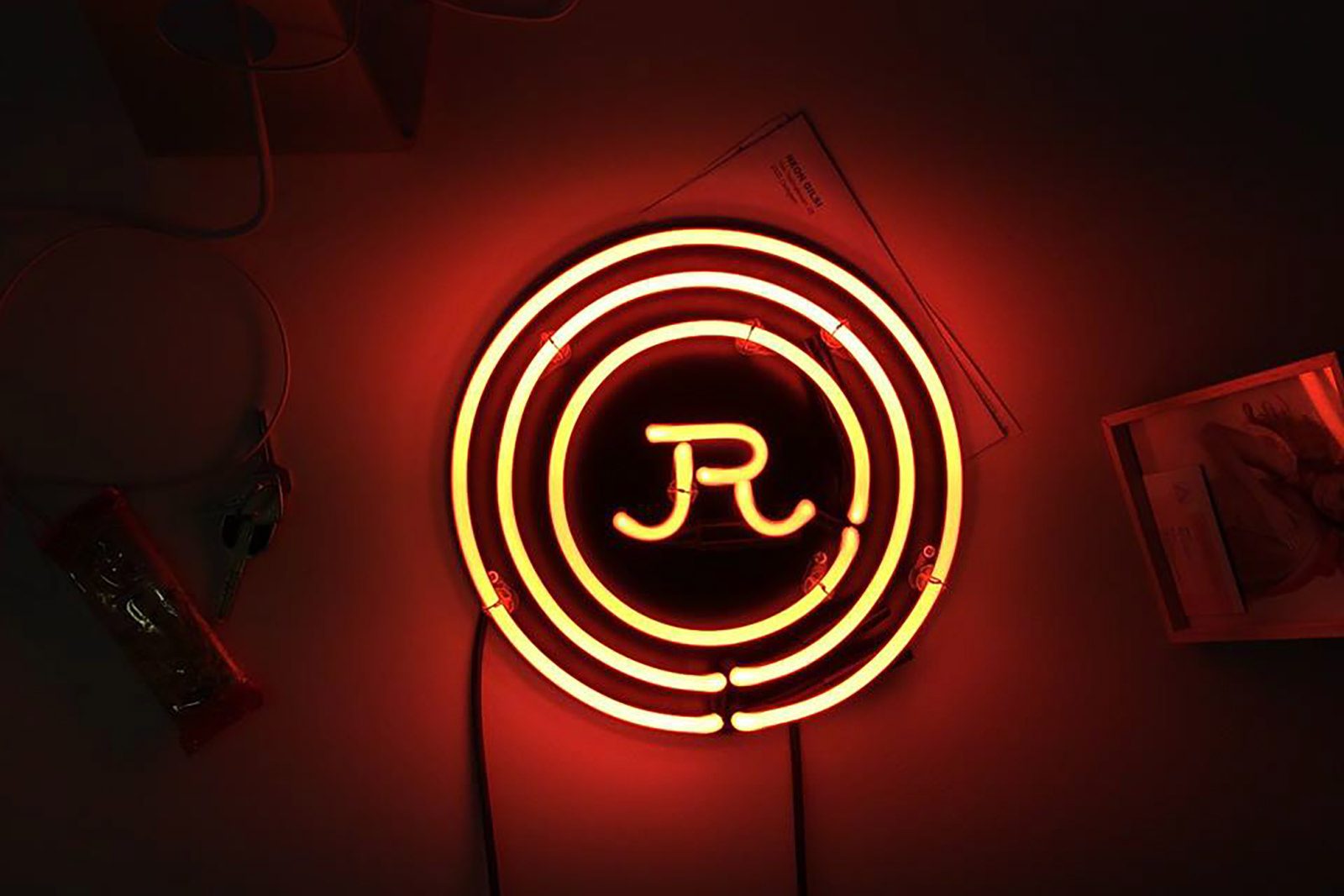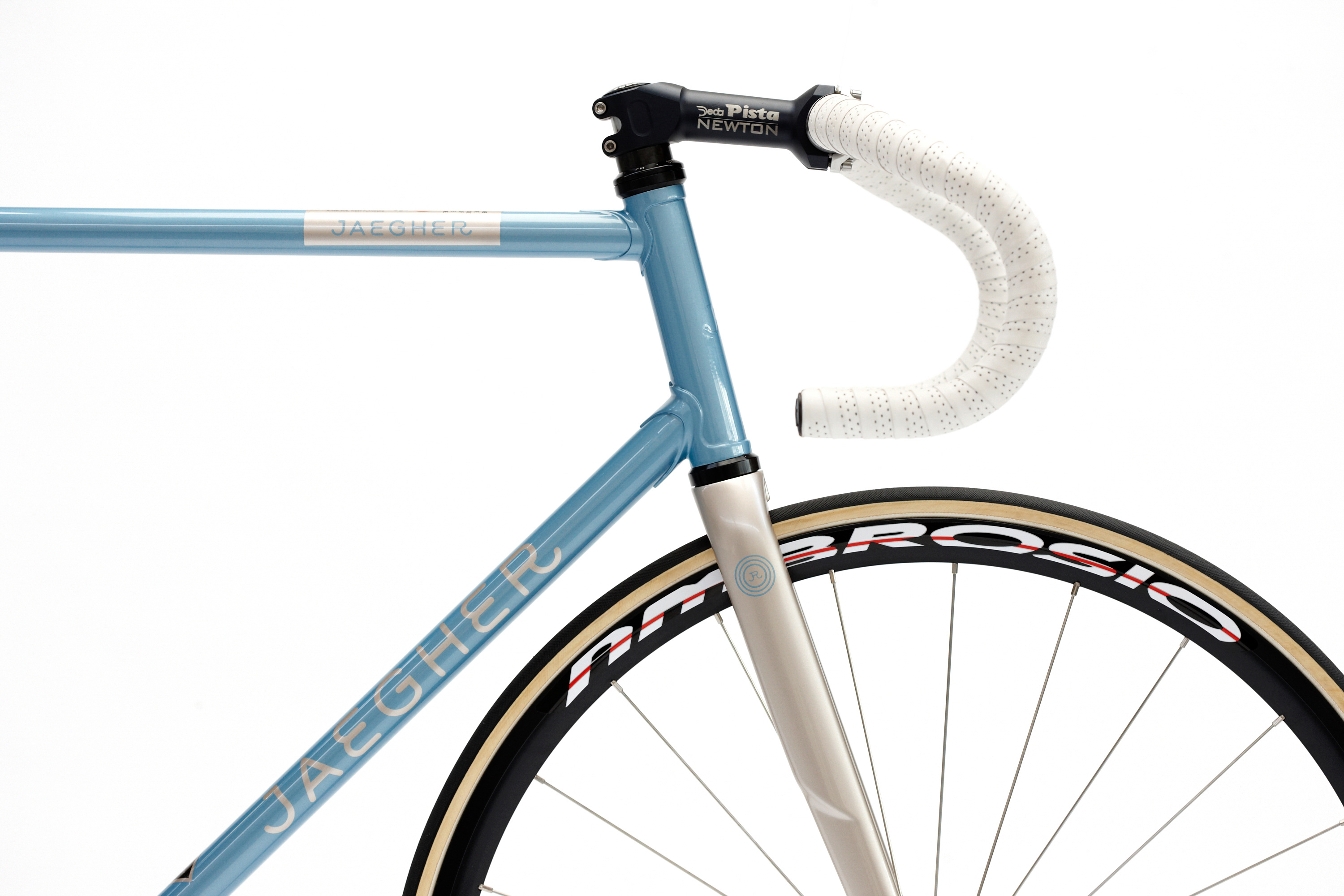 Another challenge was incorporating some of the dualities inherent to the product and brand: high tech vs. tradition, rational vs. emotional, modern vs. vintage, chique vs. sporty. Using both handwritten text and a sleek sans-serif creates a nice contrast, and also gives the packaging a fitting, personal touch.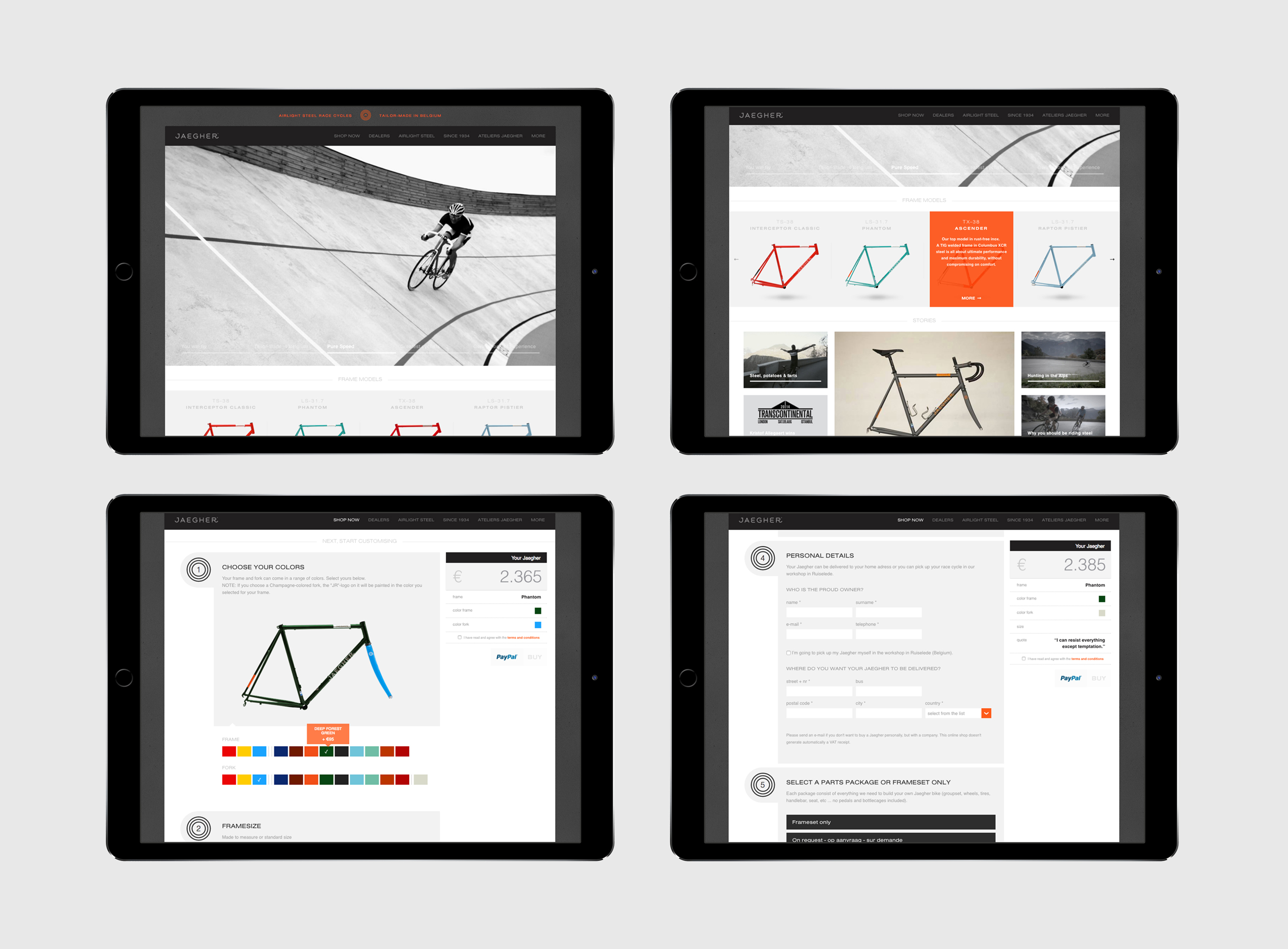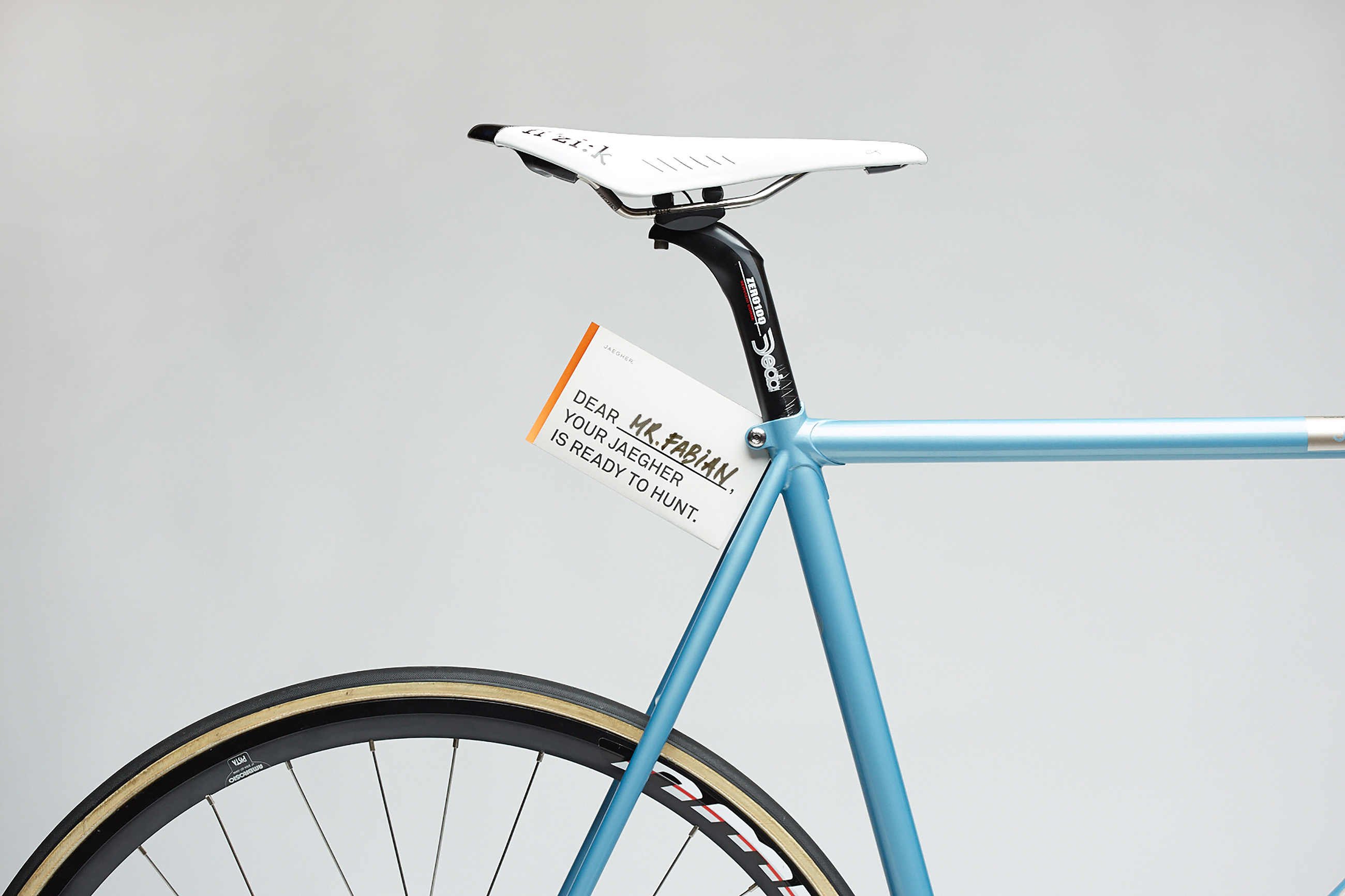 As far as colour is concerned, a sleek black and white colour scheme for the graphics is combined with an iconic orange, a reference to the legendary Molteni shirt. Through its sparse use, it becomes very recognisable and modern. The frames itself are available in a wide range of beautiful colours.