INFINITI
A Bruce Mau Design project

INFINITI was founded in Japan in 1989 as Nissan's luxury vehicle division. Despite mainly selling cars in North America and the Middle East, the brand has always been inspired by its roots, Japanese culture and the fundamental role that the natural world plays in it.
To better address changes in the industry, as well as a renewed interest in the domestic car market, INFINITI needed a fresh perspetive on their brand. Inspired by the new focus on "Power & Serenity", Bruce Mau Design looked to the horizon to rethink INFINITI as a modern Japanese luxury experience.
Story Continues ︎︎︎
The revamped logo emphasizes the "infinite road" and horizon line, re-aligning it with the proportions of the original 1989 mark. By adding a distinct cut on the horizon line, the redesigned mark more clearly conveys its intended meaning of a road extending towards the horizon. The wordmark was also updated to harmonize with the new logo's horizontality.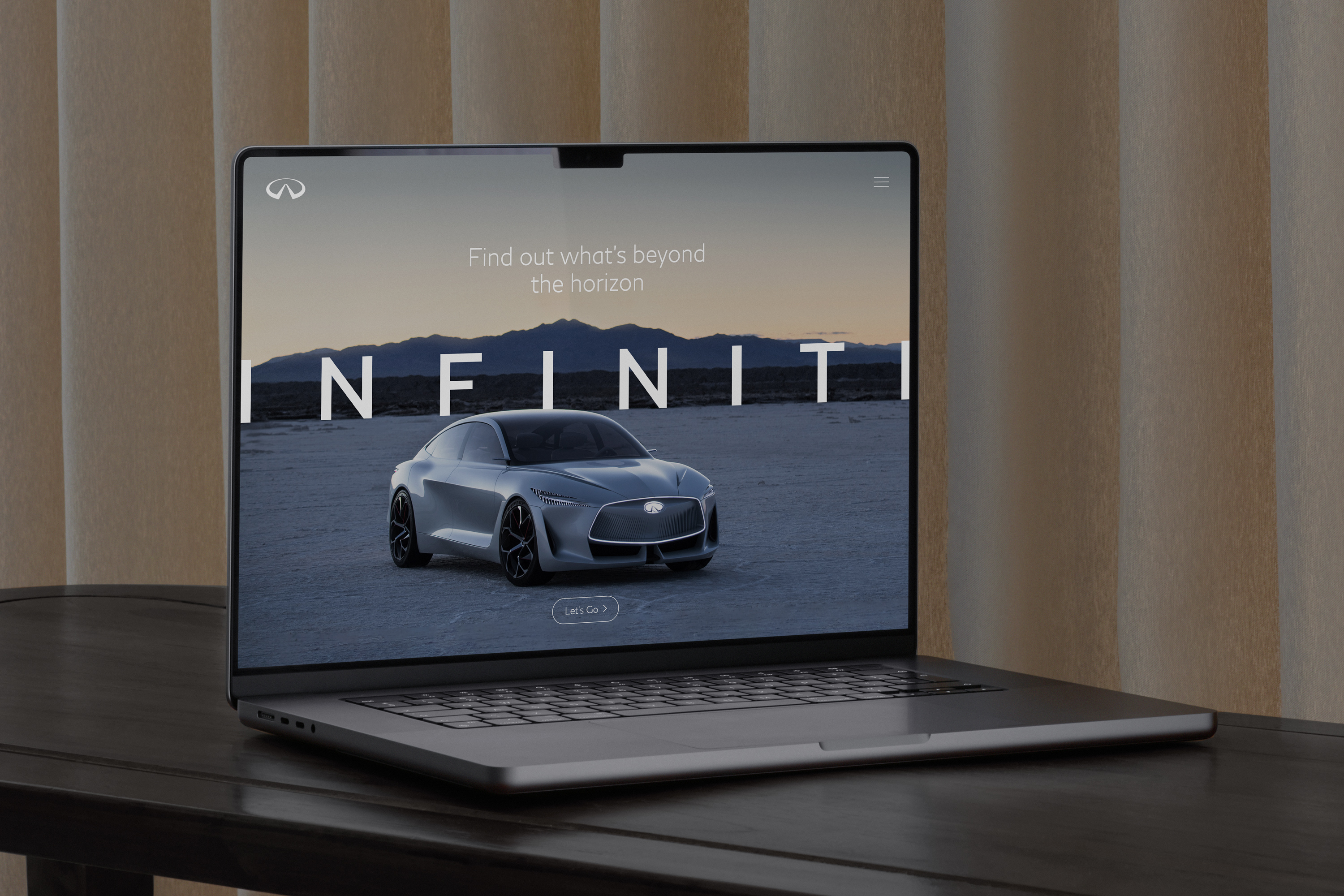 A new graphic system, rooted in the concept of the horizon line, was developed. At the heart of the updated identity is the "Dynamic Horizon" graphic, which can be integrated with the logo, wordmark, and other elements.
The introduction of two new brand colors— "INFINITI Blue" inspired by the Midnight summer sky, and "INFINITI Gold" reflecting the warm early light of sunrise—combined with subtle gradient shifts, creates an atmosphere of natural beauty and serenity.
The overall design embodies the Japanese principle of "Ma," which considers the space between elements. Unlike Western minimalism, "Ma" embraces empty space in an additive capacity, ensuring balance among all components.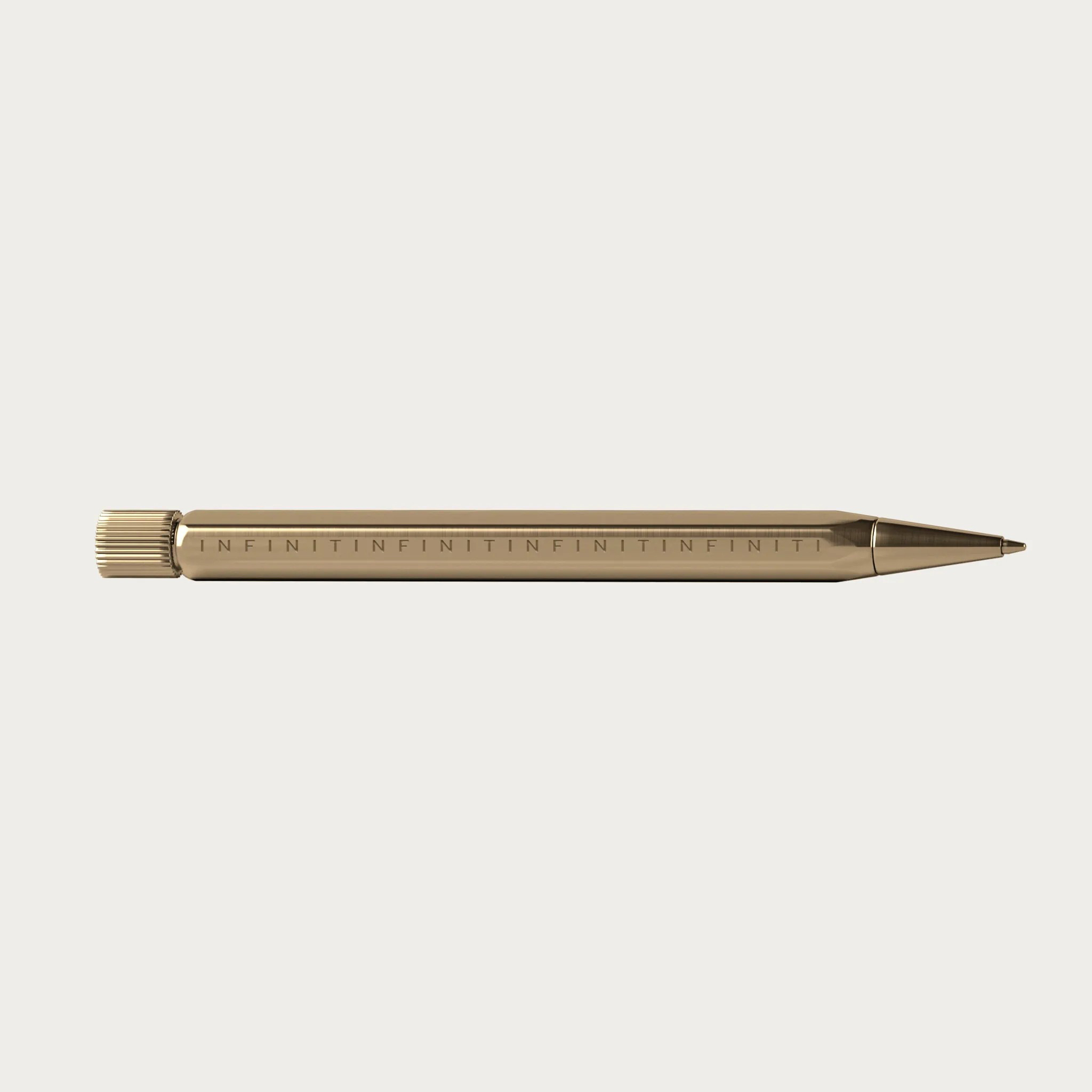 ---
Agency: Bruce Mau Design
CCO: Laura Stein
Creative Direction: Jelle Maréchal
Design: Karol Dybalksi, Brendan Irving, Amelie Lorente, Christine Xia, Julia Grzeskowiak, Helena Kim, Wuqi Liu
Typography: Kontrapunkt
3D and Animation: Barry McLynn, INFINITI Design Team
Environmental Design: INFINITI Design Team
Account Management: Patricia Marcucci, Simon Fernandes